Who is this program for?
dog owners who can't leave their dog home alone
dog owners whose dogs cause damage to the home or themselves when they are left home alone
dog owners whose dogs continuously cry, bark, or howl when they are left home alone
Who is this program not for?
dog owners looking for basic training for their dog
dog owners who want to improve their dog's response to them
dog owners who want to work on their dog's fear and aggression challenges
dog owners who just brought their puppy home
The Separation Anxiety Journey
How It Starts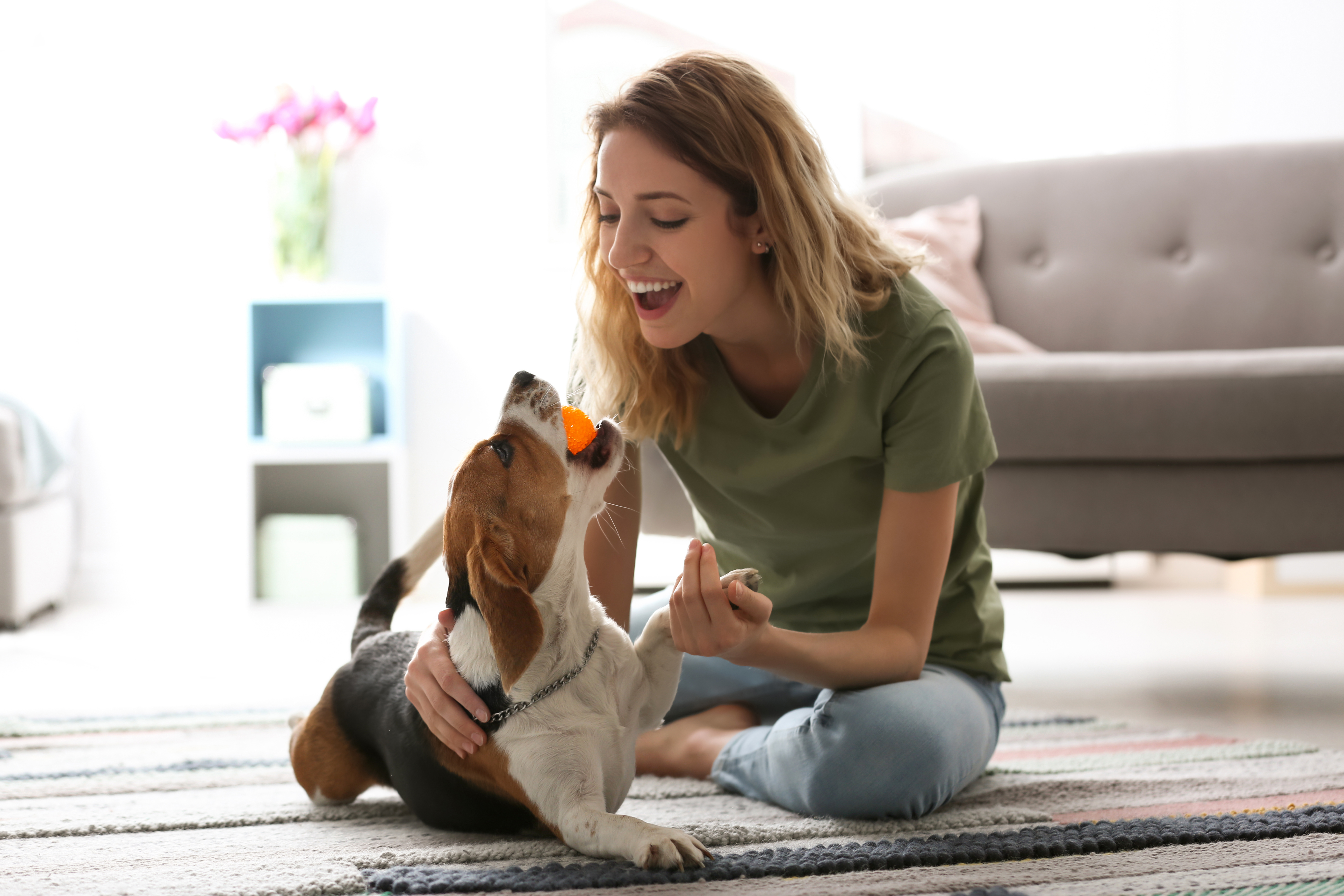 ... a vision of joyful companionship ... a wagging tail ... a new buddy
How It Is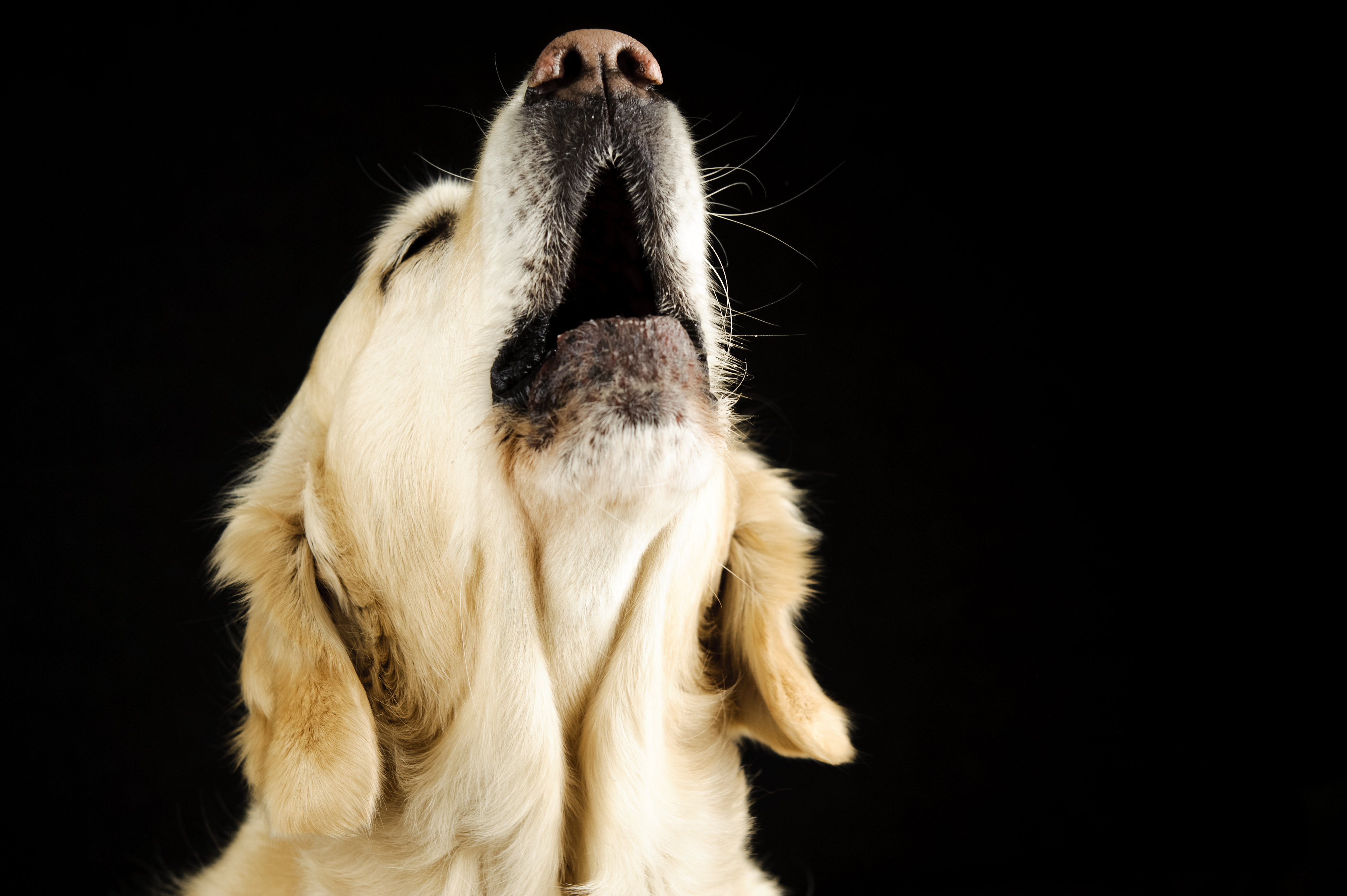 coming home to surprise puddles (and, well, more...)
coming home to yet something else destroyed
coming home to messages from neighbors wondering if you dog is okay
stressing while you are out, as you think about coming home and what you'll find when you do
How It Can Be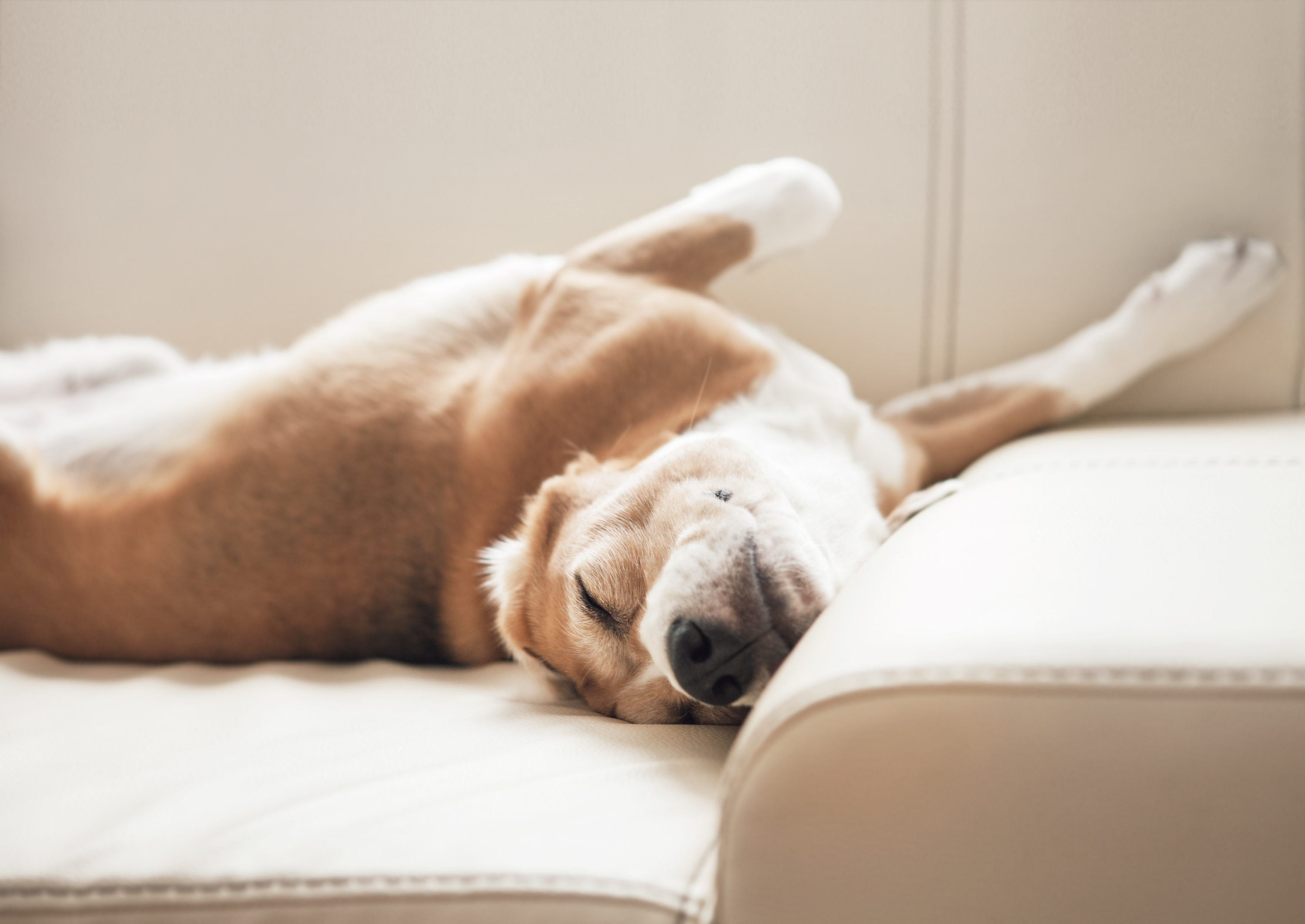 coming home to a disaster-free zone
coming home to a dog that napped while you were out
enjoying your time away from home, free from anxiety
coming home to a calm and happy dog
coming home to calm
What is Separation Anxiety?
It is a panic response to being left alone in the home;
It is a true phobia of alone time;
It is a profound anxiety to alone time;
It is a widespread anxiety disorder that affects up to 40% of dogs who are taken to veterinary behaviorists for behavior issues in North America alone.
Some common behaviors in dogs that suffer from separation anxiety when home alone include:
destruction of property

(chewed/scratched up furniture, doorways, windows, etc. Some dogs will injure themselves in the process.)

excessive vocalization

(constant whining/barking/howling)

inappropriate elimination

(urination/defecation inside the home)
Separation anxiety worsens as time goes by when it isn't treated.
It doesn't have to be this way.
This is treatable.


You are not alone, and we can help.
Although the process requires some time and patience, it is well-worth the effort: to be able to take care of life, knowing your dog is not suffering when you are out.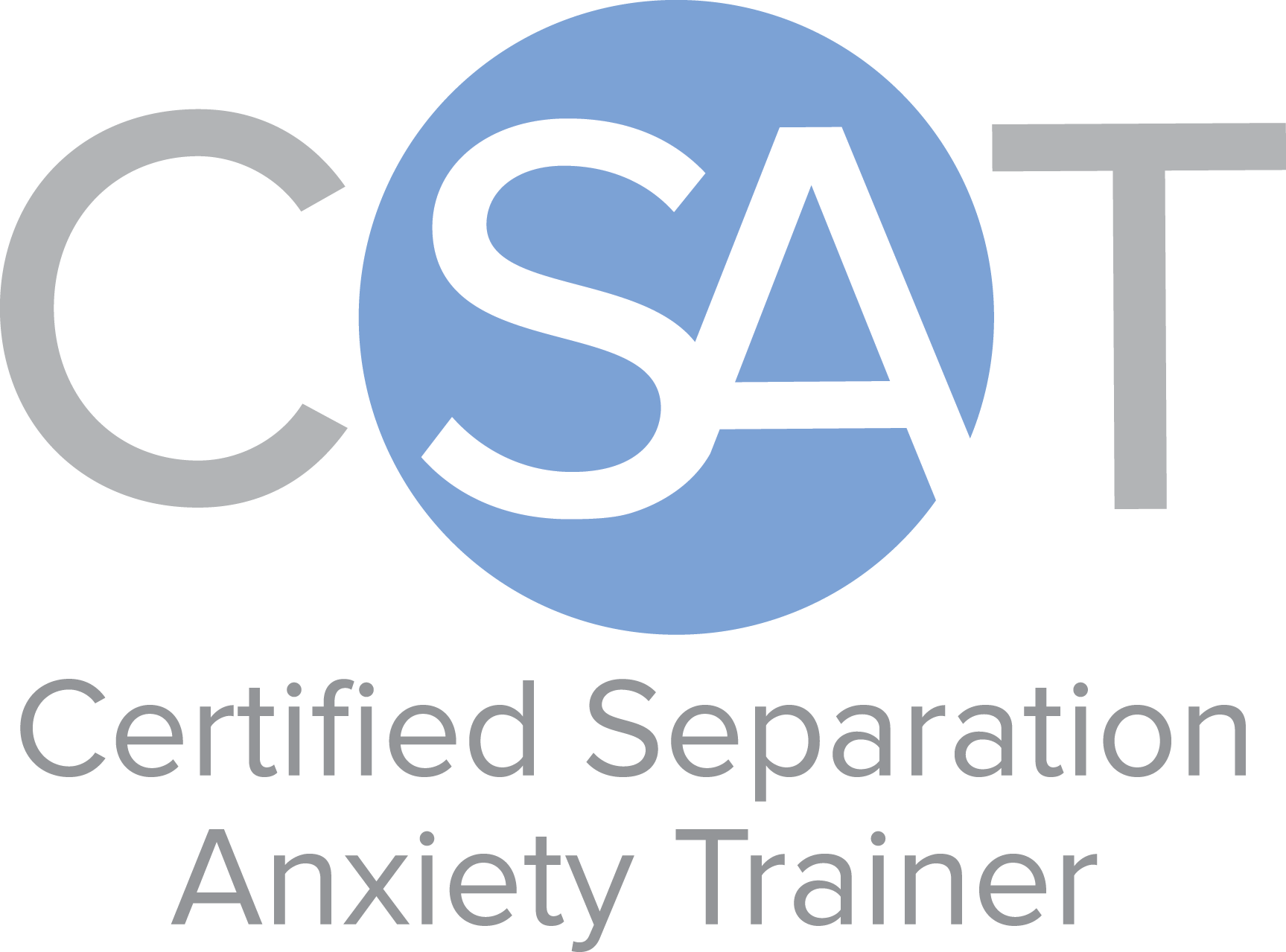 The Separation Anxiety Recovery Program gives you personal coaching from one of the handful of Certified Separation Anxiety Trainers in the world
Working with a CSAT ensures that you get evidence-based coaching as you and your trainer work through your dog's separation anxiety. With a compassionate and empathetic approach, you will be supported throughout the separation anxiety training process.
Your CSAT has received over 100 hours of intensive instruction, high-level coursework, and passed detailed exams with a high standard of proof of the understanding and successful application of the treatment for this behavior disorder.
To find out more about CSATs, click here.
Separation Anxiety in the News
Featured on WFTV Channel 9 Orlando
May 28, 2021
The Program
This training is a gradual process for a complex behavior issue. Therefore, we work very closely with you.
This is an online 4-week program.
Separation anxiety cases are ideal for this approach, as we can avoid the excitement that comes with a home visitor and the resulting "tainting" of your dog's behavior. The idea is to have your dog go through the program with as close to a real-life situation as possible.
What You Will Get
a 30-minute complimentary phone consultation
5 one-hour video Zoom consultations
an initial assessment to understand your dog's starting point
weekly live online re-assessments where we will take stock of your dog's progress and have the time to discuss it and answer your questions or concerns in more detail
a bespoke training protocol for you and your dog, based on your needs and your dog's progress:
5 daily "Missions" per week, made up of step-by-step instructions to take the guesswork out of your training
daily coaching and feedback on your dog's progress on "Mission" days
daily updates on "Mission" days to your training protocol based on your dog's progress
access to our proprietary system to track your progress and data. Behavior is always in flux, and our system will help you get an objective overview of your dog's progress. This also allows us to notice patterns so we can better pick up on nuances along the way.
the collective support of the expert CSAT team from around the world who will have eyes on your individual case.
personal cheerleading and coaching during your journey - we are with you every step of the way: even if/when things get "sticky"
PRICING
a one-time payment of
$840
(a savings of $425)
Note: the price is normally a one-time payment of
$1,265
but we recognize that our collective lives are about to change,
and to show our appreciation to those of you who are taking steps now to help your dog get ready for the transition to our "new normal",
we are offering this special pricing.
Your intake form has been submitted. You will receive an email from
[email protected]
with a copy of your responses. (If you don't see it, please check your spam folder) If you're accepted, you'll receive an email with a link to schedule an initial call.
Frequently Asked Questions
How can you train my dog via a Zoom meeting?
Online coaching for dog training is actually quite effective. Because we only use methods that are recommended by the Veterinary and Applied Animal Behavior communities, as your instructor, I don't need to touch your dog to help you train her, nor do I need to use any electronic remote collars to do so, either. It may sound like magic, but it's not. It's science.
Even when I was coaching clients in person, I never touched the dogs we worked with (unless the dog solicited petting from me- which I never turned down. I'm not a monster.).
What do I need for online coaching?
A reliable internet connection
An internet-ready camera (most computers have them built in), or if you are using a tablet, it will have one.
Speakers for your device so you can hear me (most have them built in)
Microphone for your device so that I can hear you (most have one built in)
I can provide you with a video that will show you how to join a Zoom meeting if you need it.
What if I have questions on my dog's behavior outside of the coaching sessions?
We'll be in communication on a daily basis via your daily Missions. You will have plenty of opportunity to have your questions and concerns addressed.
How do I schedule my coaching sessions?
Once you sign up for the program, you'll receive further instructions on how to book a time for your appointment.
Don't worry- it's super easy and you do it right from your dedicated coaching area. 😊
Do you have a refund policy?
Due to the personalized nature of this coaching program, there are no refunds once you sign up.
When you are ready to commit, we'll be there for you 100% of the way.


If we need more work after the 4 weeks, what can do we do?
Once you complete this program, you can sign up for the add-on 4-week program at a discounted rate. You can sign up for the add-on program as many times as you need.
Is this program guaranteed?
It would be unethical for us to offer any type of guarantee when it comes to the behavior of any dog. What you can be sure of, however, is that you will be getting solid, evidence-based coaching and guidance on how to help your dog improve his behavior!